In March, Sketchtravel exhibition is arriving to Kyoto International Manga Museum in Kyoto, Japan.
What started as a small fun project of passing around a sketchbook among artists around the world in 2006, turned out to be something a lot bigger scale by the time last page was filled in 2011, resulting in publishing of the book in multiple language editions and becoming a bestseller in France and Japan, traveling exhibitions, and most importantly, auctioning off the original book to fund Room To Read to build libraries in five countries so far.
Contributing artists include: Hayao Miyazaki, James Jean, Tomer Hanuka, Mike Mignola, Katsuya Terada, Natalie Ascencios to name a few. The project was conceived and organized by Dice Tsutsumi and Gerald Guelais.
The exhibition opens on March 7 and runs up to June 2.
As a contributor to Sketchtravel, I was honored to be asked to create poster for Kyoto exhibit.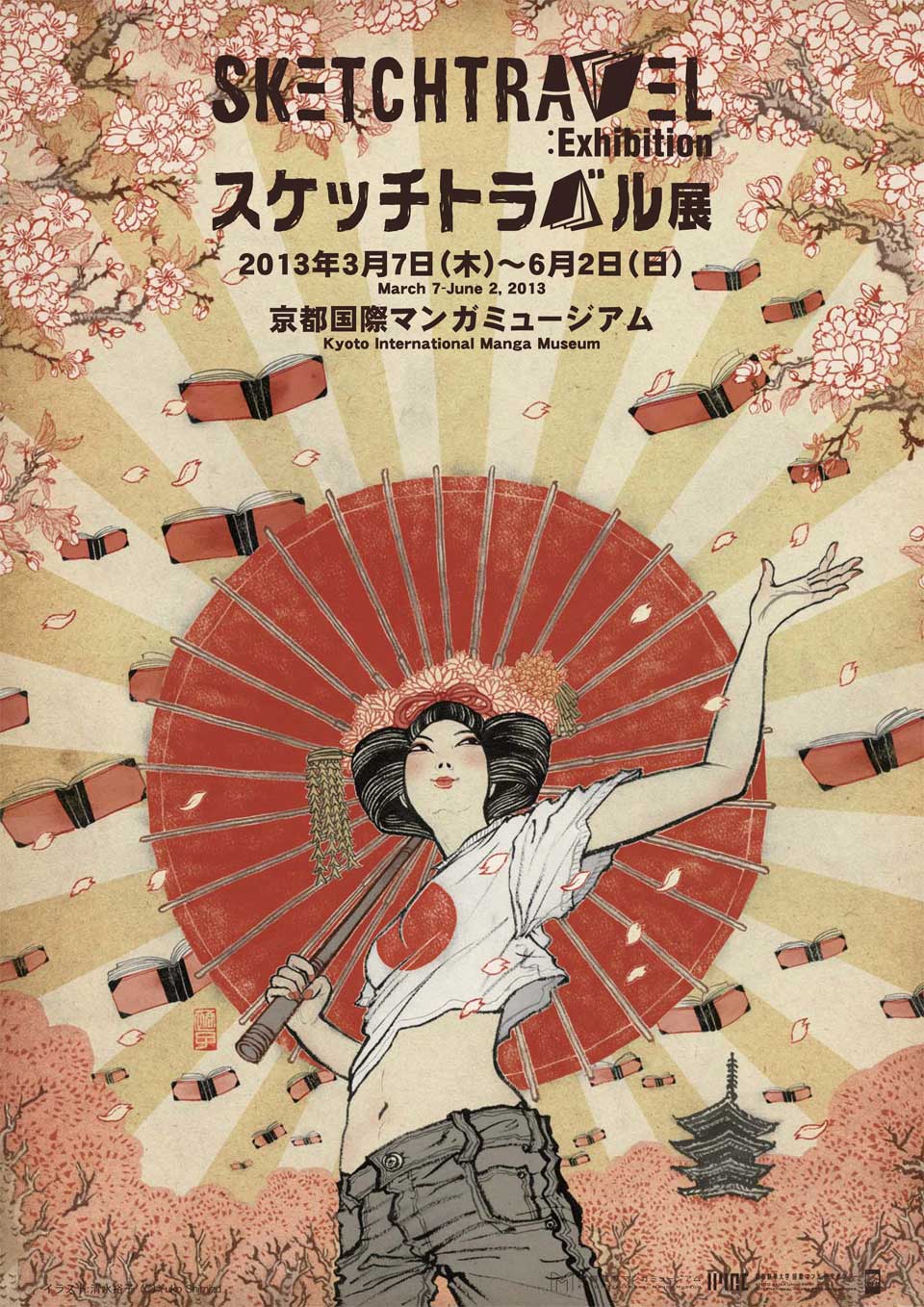 Concept behind this image was "contemporary Maiko" Maiko is a younger version of Geiko (what westerners know as geisha). Both Maikos and Geikos are close to extinct in this 21st century Japan, but in old capital of Kyoto, the culture still exist.  Dice and I discussed the ideas, and decided to go with a contemporary take on Maiko culture. Also, the traditional Japanese umbrella she is holding makes the shape of Japanese flag: red dot. Cherry flowers, of course, are the symbol of spring.