Recently published UK version of Haruki Murakami's Colorless Tsukuru Tazaki and Years of Pilgrimage come with a big surprise: stickers. First edition of the book comes with stickers illustrated by five different Japanese illustrators to represent each of the five main characters in the book. The idea is that readers can create their own covers using them.
There are multiple versions of stickers, and the one that include stickers of Ms. Black by me is in the UK book store chain Waterstones edition. Check out the chain before the first editions are gone!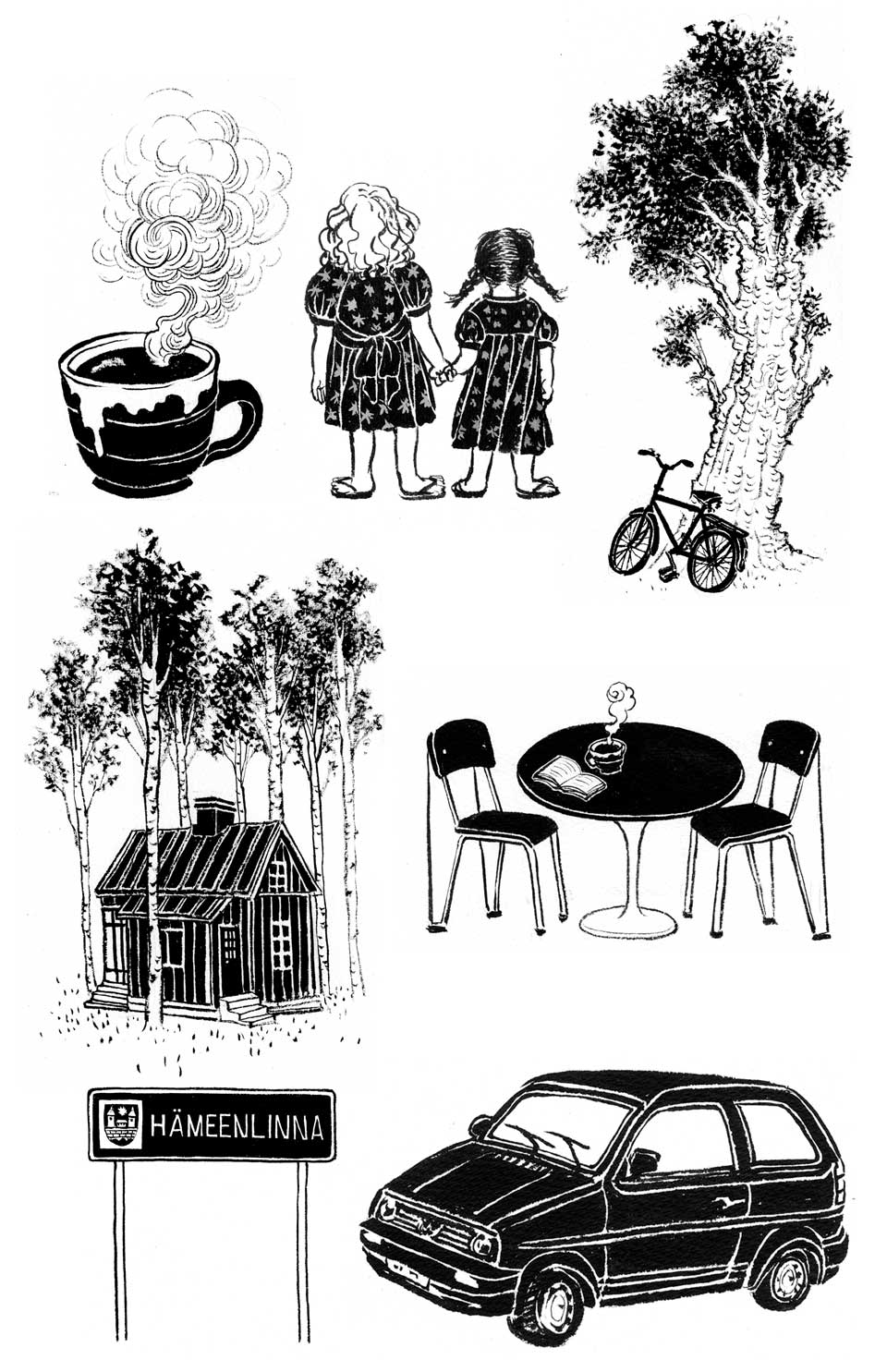 And below are some photos I borrowed from Haruki Murakami Facebook page while the sticker competition was going on. Each reader used his/her own ideas and creativity to make one of a kind cover. Top one is probably my favorite. Lots of work went into that piece.