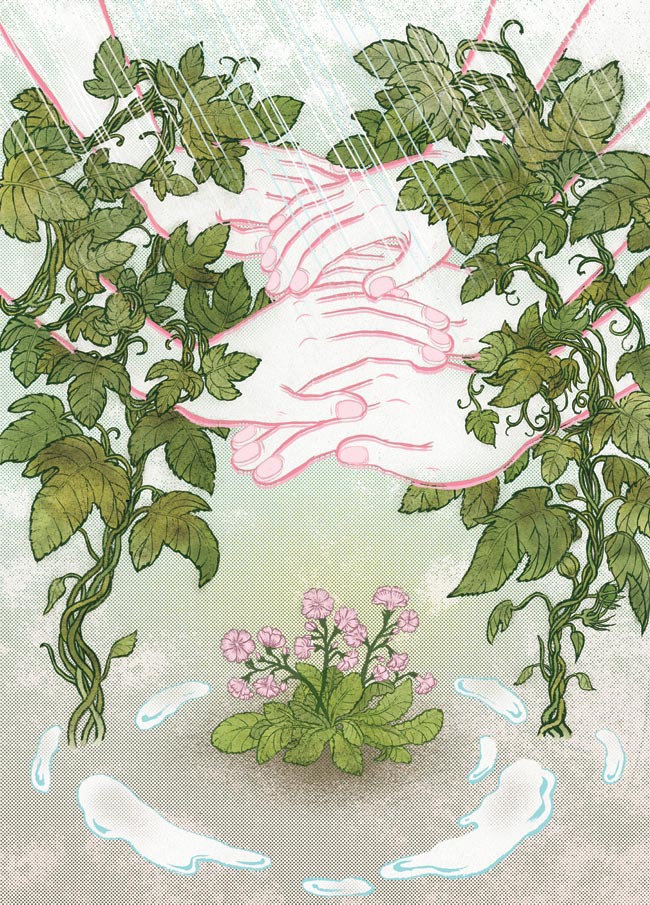 Bye bye winter blues. Hello SPRING! Ah, I have been in such good mood recently. Although I get stuck in my studio and not taking advantage of the weather so much, just by feeling the warm air, blue sky, and flowers, it puts me in a great mood.If you are visiting New York right now, you are so lucky. It is the time of the year when New York shines like a diamond. You forget everything negative about this city, and just love being here!
I actually created this illustration when the day was getting shorter, weather colder, and feeling the brutal winter coming. It was published in Smith College Alumnae Quarterly in its' winter issue.  I waited to post this because the vive of the image is so spring-y.
It accompanied an article about how Smith College has protected, nurtured and provided great education for women written by Catharine A. MacKinnon, from the class of '69.
Client was Ronn Campisi Design, who is always a great supporter of illustration. The cool part of this magazine is that Ronn hired all female illustrators/designers: Jillian Tamaki, Kim DeMarco, and one and only Gail Anderson, to name a few. I was in a great company. Thank you Ronn and thank you Smith College.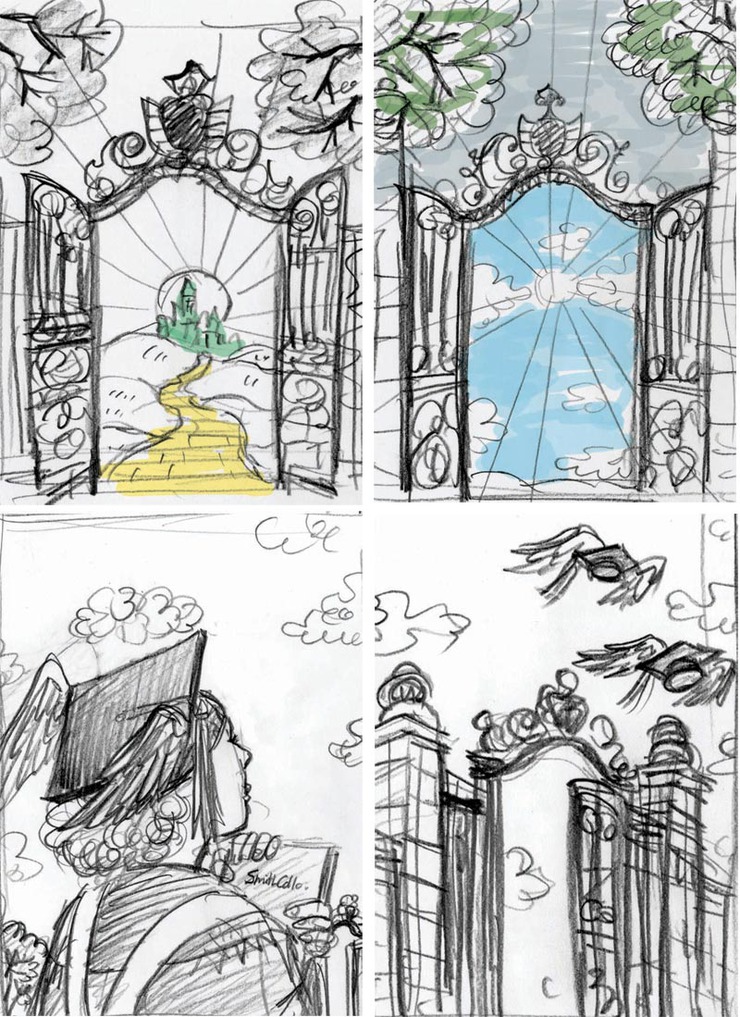 First round of sketches that got rejected. I got too fixated on the beautiful gate of Smith College. Freshen up my mind and start over on new round of sketches….
Second round of sketches that worked. Ronn's comment was that the flowers protected look weak and sad, so I made minor changes to make the concept more uplifting.
Final sketch. Ready to go to the final!
This was my secret weapon. Taschen publishes great resource books, and these Taschen Icon series, I have maybe about 50 books collected over about 10 years, all nicely arranged up on my bookshelf.
Black and white drawing, scanned in and ready for coloring.
Final layout. I love the pink border and elegant typeface. Thank you Ronn!Bonus!!
These photos I took over last one week mainly near my neighborhood in Morningside Heights other than the one on top left, which is Flatiron Building on 22nd Street. New York City at its' best!!!!!!!!!!